Telos Lawn Care is the Best Lawn Care Service In Town
Telos Lawn Care is here for you when you're ready to stop working in your lawn and landscape and start enjoying it!
Get started with a free lawn estimate or learn more on our website.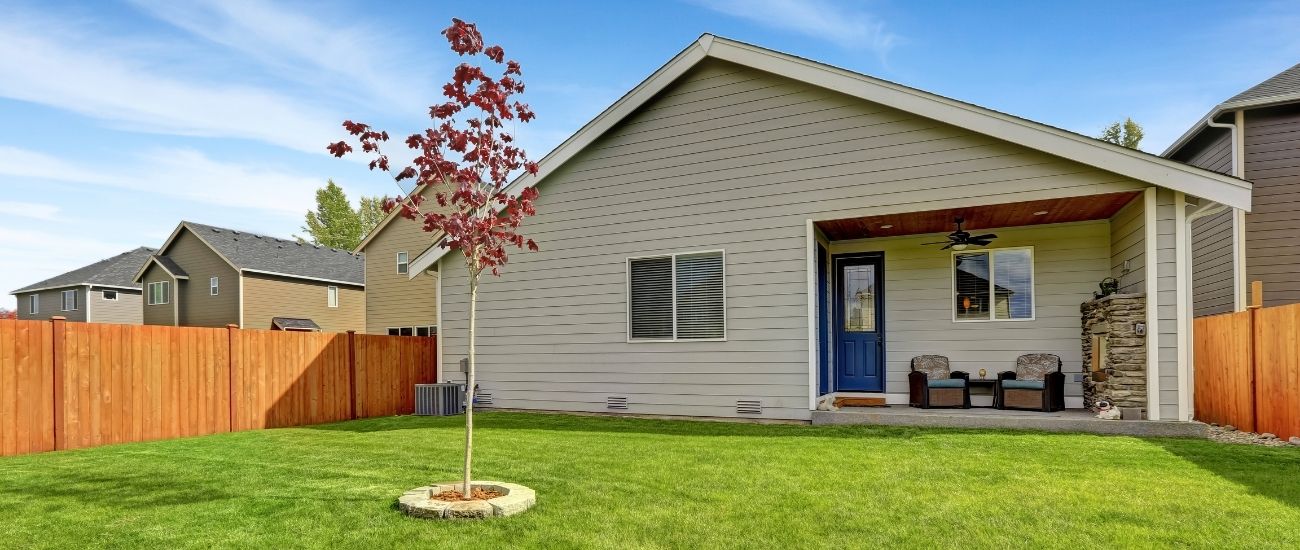 We Are Local Lawn Care Experts
We thoroughly enjoy providing lawn and landscape maintenance services to the local communities.  To best serve our clients, we offer a variety of in-demand lawn services to offer a complete solution.
Hire us to handle one aspect of your lawn and landscape maintenance needs, or ask us to handle it all.  We are happy to help in any way we can.
Lawn Mowing (Trimming, Edging, and Blowing)
Our lawn mowing service includes everything you would expect from a professional lawn service.
Lawn Core Aeration and Overseeding
Aerating your lawn is the single most beneficial thing you can do for your lawn's overall health.
Landscape Bed Care and Mulching
Whether you just want fresh mulch spread over your garden beds or your landscape needs maintenance, we got you covered.
Shaping and Pruning of Shrubs
Perfectly pruned plants not only look amazing but it is a great way to protect your investment in your landscaping.
Turf Care: Topdressing
Topdressing is an advanced and labor-intensive lawn care service that builds the chemistry of your soil.
Spring, Summer, and Fall Yard Clean Ups
If the plants are growing or the seasons are changing, we are out there maintaining the grounds.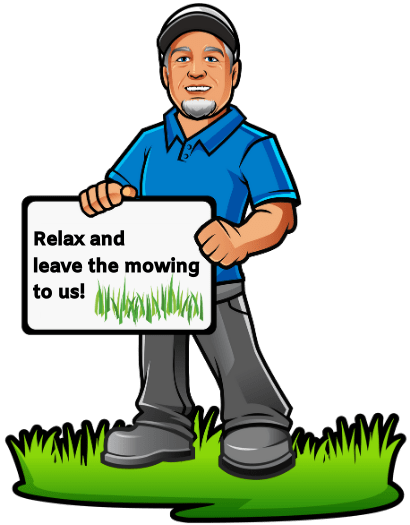 We're The Friendly Neighborhood Lawn Service
With seemingly everybody with a truck and trailer calling themselves a lawn service these days, it can be hard to know who to trust.
Mike and his team at Telos Lawn Care are true lawn professionals.  The Telos Lawn Care team keeps their pricing in line with local competitors but they hold themselves to the highest level of standards
If you care for your yard as we care about our yard, you want Telos Lawn Care caring for your lawn!
Telos Lawn Care is Highly-Rated
Our high-level quality of service is reflected by our own customer's feedback.  We appreciate each and every customer, especially those kind enough to leave us a review online, and are very proud of our 5-star lawn service rating.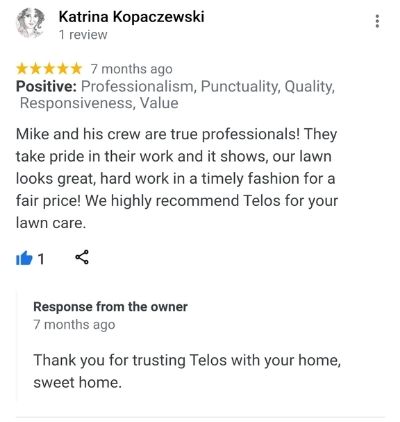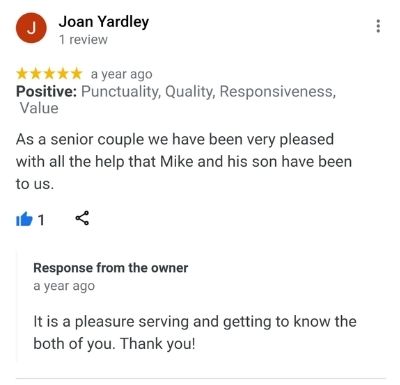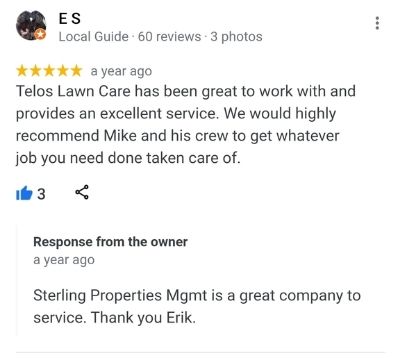 All Telos Lawn Care Reviews
Start With Your Free Quote