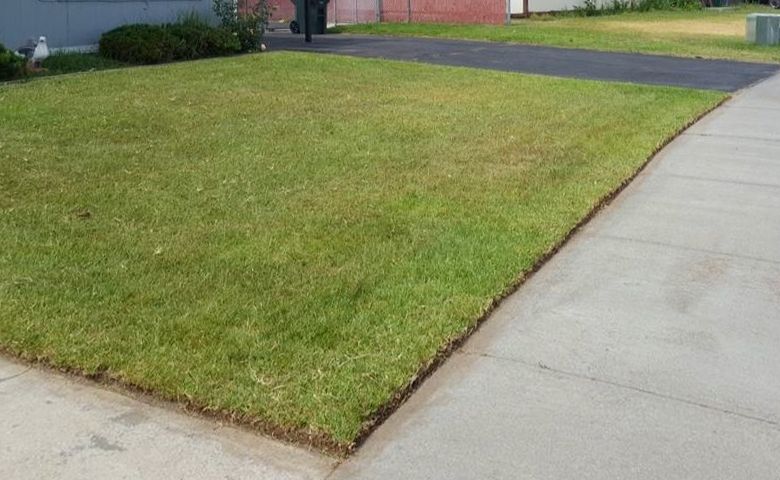 Lawn Mowing
Telos Lawn Care offers lawn mowing in Hermiston and nearby.  If you are looking for a lawn mowing company to show up and perform a high-quality service each and every week, you sound like an ideal customer to us!
Quick Details of our Lawn Mowing Service
Mowing of your entire lawn
Trimming and edging of borders
Grass clipping cleanup
Scheduled service intervals
Professional equipment
Unmatched reliability
Fair pricing
100% satisfaction guarantee
😁  And we'll do it all with smiles on our faces!  😁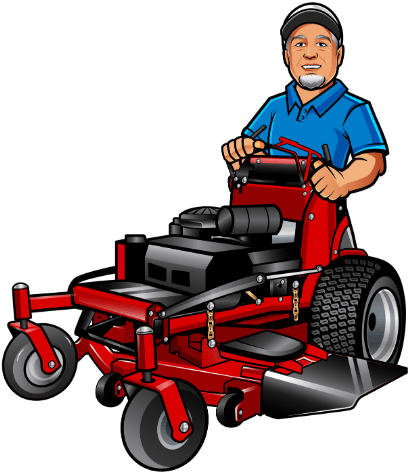 We Are Grass Cutting Professionals
At Telos Lawn Care we know you have a lot of options when you are searching for a lawn mowing service.
We set our company apart from our competition by delivering a true professional lawn service starting with our customer service and finishing up on your lawn paying extreme attention to detail as we mow.
We're Located in Hermiston
Our lawn service is locally owned and operated from Hermiston, OR.  We serve all nearby communities.
The Mowing Season
We start mowing in March and continue through October.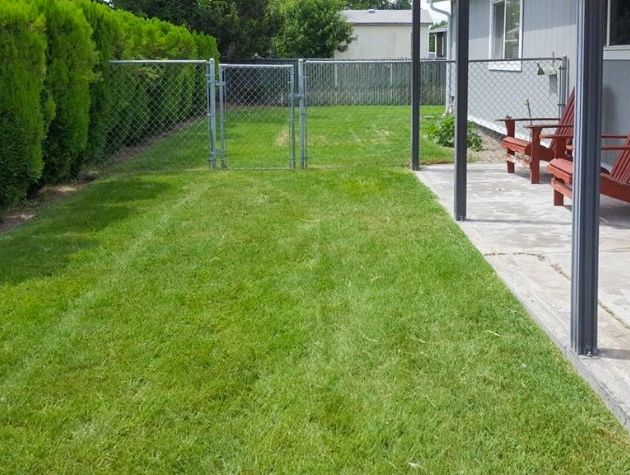 We Use Proper Lawn Mowing Techniques
Mowing is the periodic cutting of a turf grass lawn to a specified height.
Because correct lawn mowing practices are so important to lawn care, Telos Lawn Care is committed to these lawn mowing techniques.
Our practice is to remove only the top third of the grass when mowing.
Following the one-third rule, we work together with the client selecting a mowing height appropriate for the turf grass species in their lawn. We then schedule the mow frequency, so we cut off no more than the top third of the grass plant, encouraging a healthier lawn with stronger roots.
The optimal length for your lawn depends on the specific type of grass you have, but in the areas we service, most of the varieties of grass thrive at around 2 to 3 inches in height.
Mowing the top one-third of the grass allows lawn owners the choice to leave the clippings on the turf. Leaving the grass clippings on the lawn ensures up to 15% of the nutrients supplied from fertilizer return to the lawn. We call this "Grass Cycling."
View Past Lawn Maintenance Projects
See before and after photos of Telos Lawn Care's lawn mowing and maintenance service.
How much does lawn mowing cost?
Every lawn is different!  Please contact us for your personalized lawn mowing quote.
We Follow Systems For Consistent Results
We have an array of mowers in our fleet to efficiently care for and professionally cut all the various sizes of lawns.
Our walk-behind mowers range in sizes which include 22", 25", 30", and 33".  We also have wide-area mowers of 36, 48", and 52".
We change the direction that we cut the grass every time we mow.  By changing the direction, it encourages the grass to grow more evenly and reduce the ruts that develop as a result of continuous compaction of soil under mower wheels.
We also make sure that our lawn mower blades are kept sharp to ensure that the grass is cut evenly.
We string trim around the lawn areas where the mowers cannot mow safely and effectively.  We edge all lawn perimeters that are along sidewalks, patios, and driveway areas to enhance the home's curb appeal.
Most lawns in our area have a mix of grasses that range from Fine and tall fescues, perennial ryegrasses, Kentucky bluegrass, and the not so desirable Bermuda grass.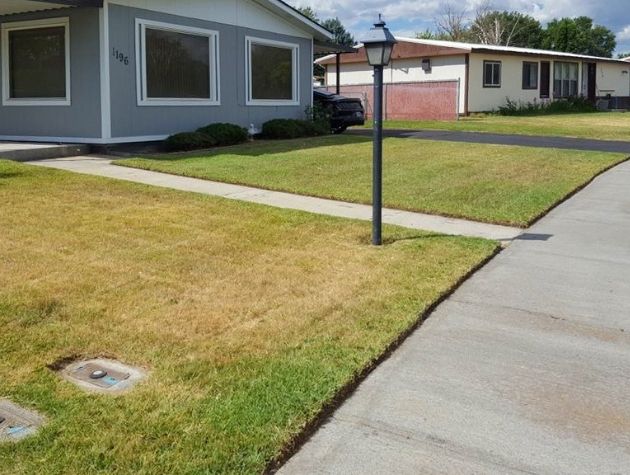 Read Lawn Mowing Reviews
You don't have to take it from us!  Our awesome customer base has already shared their experience using Telos Lawn Care's lawn mowing service in Hermiston and nearby.
Mowing Service Quote Request Form