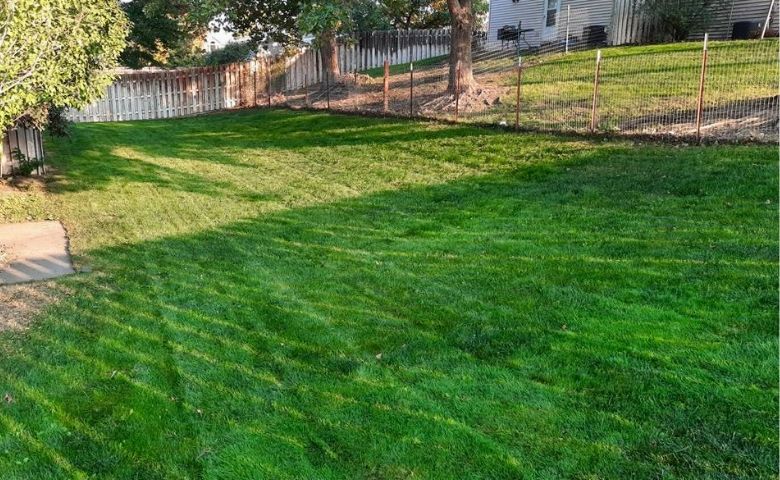 Aeration and Seeding
Aeration and seeding are a "must do" if you want to have a beautiful lawn in Umatilla County!
Aerating reduces the need for synthetic fertilization and strengthens your turf helping it crowd out weeds.  After aerating is a great time to sow grass seed to fill bare spots and thin areas.
Benefits of Core Aeration
Reduces thatch buildup which is harmful to your lawn
Reduces compacted soil
Helps oxygen, water and nutrients reach grassroots
Encourages lasting, healthy growth
Increases the effectiveness of fertilizer
Restores patchy or thin lawns when combined with overseeding
😉  After having your lawn aerated is the perfect time to sow new grass seed! 😉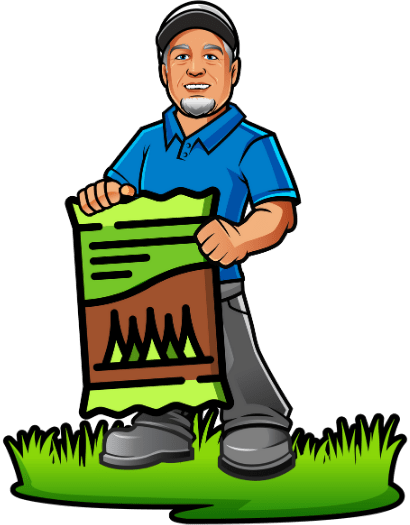 Healthy Lawns Get Aerated
Lawn core aeration is an important treatment for thatch accumulation and promotes overall lawn health by giving roots and soil access to air, water, and fertilization.
The process involves running an aeration machine over the lawn in overlapping patterns.  The machine pulls plugs, or cores, from the soil surface which allows air, water, and nutrients to more easily reach the root layer where your turf can actually utilize it!
It also de-compacts the soil creating a better environment for your grass to grow from.
Sowing Grass in Hermiston & Nearby
Oregon is the grass seed capital of the world!  Let's put our state's fine grass seed to use in your lawn!
The Best Time To Seed Your Lawn
The fall is the very best time to seed.  Seeding can be successful in the spring but limits use of pre-emergents.
The Best Time To Aerate Your Lawn
Aerating is beneficial for turf as long as the root system is actively growing.  This makes fall most ideal.
How much aerating and seeding cost?
We are happy to provide a free estimate after we stop by your property and identify exactly what your lawn needs.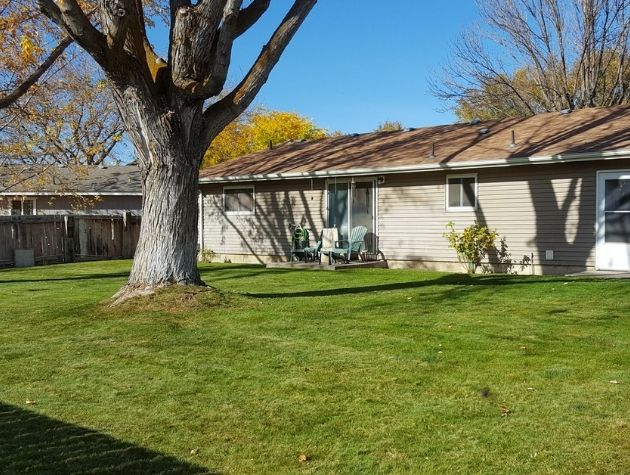 Re-Seeding Existing Lawns
Overseeding is best done along with core aeration. This is because aeration breaks up the soil, allowing grass seeds to be planted into the soil much more efficiently.
Fresh, healthy grass will be able to take root and grow.
There are many benefits to overseeding your lawn, such as filling in bare spots and strengthening your lawn overall.  A thick lawn is the best defense against weeds. Cheap grass seed adds introduces problems that are hard to correct.  We use premium tall and fine fescues, ryegrass, and bluegrass to overseed our clients' lawns.
Benefits of Overseeding:
New grass will fill in thin and bare spots.
Crowd out crabgrass by seeding in the fall to allow for pre-emergent weed control use in the spring.
Cuts off opportunity areas for weeds – when you eliminate thin and bare spots, weeds can't invade!
Younger grass is greener.
We use the best and purest grass seed blends so you can get the best lawn.
We use industrial-grade equipment with experienced lawn care professionals operating it.
New varieties of grass are more resistant to drought disease and pests.
Read Telos Lawn Care Reviews
Aeration/Seeding Quote Request Form