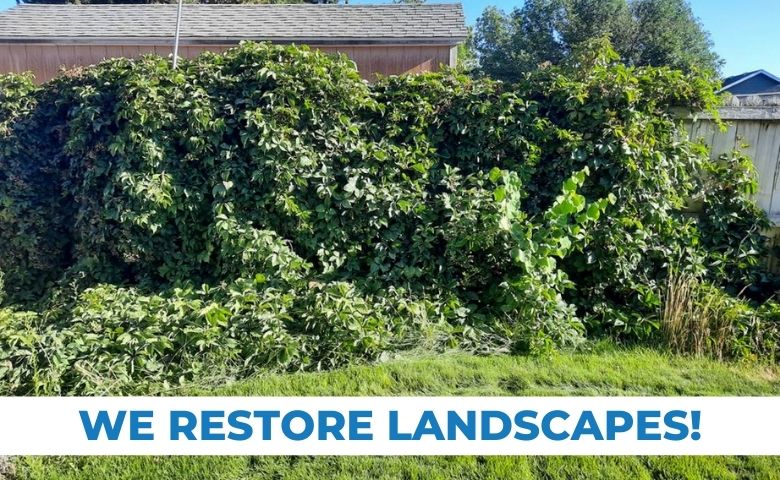 We know you have questions!
Please feel free to contact us to get your specific questions answered.
Below we have provided the most common questions and answers (FAQ) we have received below for your reference. 
Clarifying Oregon's laws on 'landscaping'?
The state of Oregon has strict requirement for a company to be able to call themselves a 'landscape company.'  'Landscaping' and 'landscape maintenance' are viewed as different services by the state of Oregon though.
As a lawn care service, Telos Lawn Care can legally perform landscape maintenance services such as weeding garden beds, pruning shrubs, spreading mulch, and cleaning up leaves and debris.
Since we are not a 'landscape company,' Telos Lawn Care cannot perform grading work, landscape design, install plants (with the exception of flowers), or install walls or pavers.
Thanks for understanding and we are in the process of becoming a landscaper in the state of Oregon!
Why should we choose Telos Lawn Care?
We at Telos Lawn Care treat your lawn as if it were our own. Our work is a source of pride for us. You can have confidence that we'll do our best to make you satisfied.  "Our aim is your satisfaction" is our motto!
What is included with Lawn Mowing (Trimming, Edging, and Blowing)?
Our lawn care service includes mowing, string trimming, edging, and blowing. We clear paths and sidewalks of grass trimmings, leaves, and debris using a leaf blower for a pristine appearance.
How much is Lawn Mowing (Trimming, Edging, and Blowing)?
Each property has its unique qualities. We offer for new customers an introductory lawn mowing offer that allows for Telos to get to know your lawn. An estimate for continued service will follow the first mow.
How far from Hermiston do your service?
Currently, Telos Lawn Care services Hermiston, Stanfield, Echo, Umatilla, and Irrigon. Plans are to expand to Boardman and Pendleton in the near future.
Are estimates really free to request?
Yes! We are happy to schedule a visit and look over your property to discuss the services you are considering.
Is Telos Lawn Care on social media?
Yes! Check out Telos Lawn Care on Facebook.
Does Telos Lawn Care have reviews I can read?
Yes. You can read Telos Lawn Care reviews embedded on our website and on Google.
Is Telos Lawn Care licensed and insured?
Yes. Telos Lawn Care is a licensed and insured company.
What happens if it's raining or has recently rained too much to perform my service?
In the event that weather prohibits service, we at Telos Lawn Care will contact and reschedule.
Can I get a call, text, or email the day before my service?
Upon request, Telos Lawn Care will gladly contact you with your choice of method.
What are my payment options?
We accept payments in the form of cash, check, and credit card (service fee added to credit card payment).
When is payment due?
Payment is due depending on the type of service. A weekly service is due once a month. A one-time service is due upon completion.
My fence is locked…How does Telos Lawn Care handle this?
If there is no access into the property beyond the locked gate, we would first text message you regarding the issue, with hopes of an easy solution.
What is Telos Lawn Care's response to COVID-19?
We are taking the current situation very seriously.  Read more about how we are ensuring the safety of all by reading our COVID-19 Update.