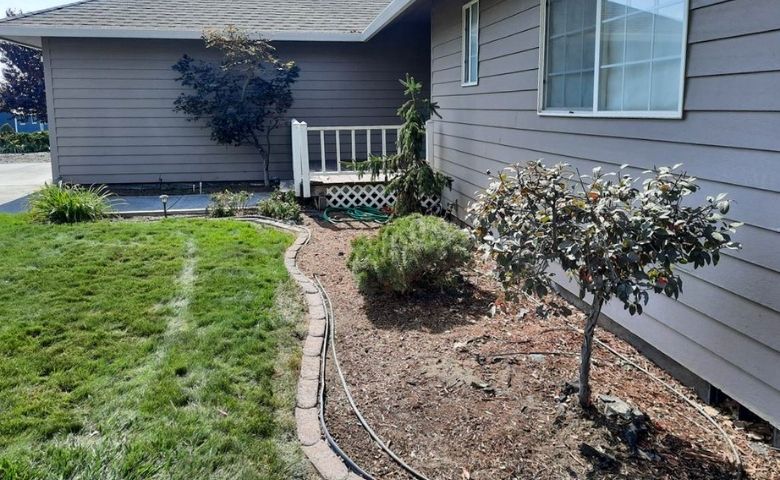 Landscape Bed Care and Mulching
Landscape bed care and mulching are important landscape maintenance work that unifies the landscape and enhances the overall property appearance.
Landscape Maintenance Can Include:
Lawn to bed definitions. We use the Stihl bed redefine tool to create beautiful crisp edges.
Flower planting
Clean out Weeds, leaves, and debris
Spread a fresh layer of mulch to unify and enhance the beauty of your flower beds.
😎  Stay cool and let us handle the hard work in the garden this year! 😎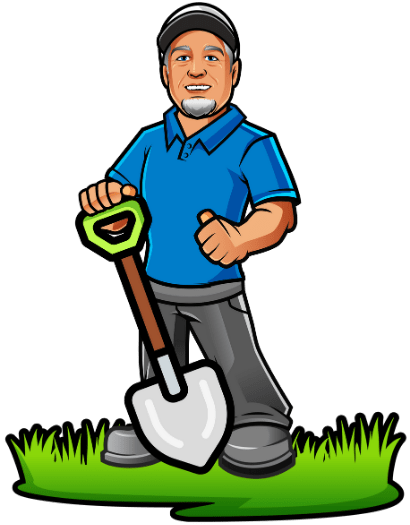 Benefits of Mulching Your Garden Beds
Mulch improves soil moisture retention and helps reduce watering needs.
Mulch insulates the soil against extreme temperature fluctuations, which helps protect plant roots.
Mulch can decompose naturally into the soil (depending on mulch type), which can improve soil quality.
Mulch helps keep weed growth down and also makes them easier to spot and remove.
Mulch helps prevent soil compaction.
Fresh mulch breathes new life into a weather-worn landscape.
It also acts as a guide to keep maintenance equipment away from roots and trunks in your landscape.
We're Maintaining The Local Landscapes
We also provide our landscape maintenance services in Umatilla County and Morrow County, OR.
When is the best time to mulch?
Mulch should go down after spring cleanup and weed control/fertilizer.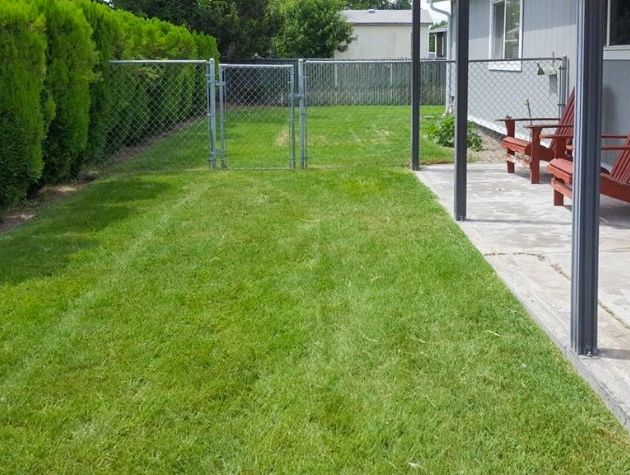 You Have Options When Choosing Mulch or Stone
We apply mulch to reinforce weed suppression and to protect the soil and plants.
Some properties add an additional fall layer of mulch to stabilize soil temperatures and help retain moisture during the cold season.  It also looks nice for the holidays!
There are many different types of mulch, including organic options, readily available for our area.
Popular Types of Mulch & Stone
Shredded bark
Cedar mulch
Dyed mulch
Rubber mulch
Wood chips
Bark chips
Decorative stones
River rock
View Past Landscape Maintenance Projects
See before and after photos of Telos Lawn Care's weeding, pruning, and mulching service!
How much does mulch installation cost?
Every landscape is different!  Please contact us so we can get more information about exactly what you would like done. We'll also need to see your landscape before providing an accurate quote.
Read Landscaping Reviews
You don't have to take it from us!  Our awesome customer base has already shared their experience using Telos Lawn Care's landscaping service in Hermiston and nearby.
Landscaping Quote Request Form